Posted on
By Julia Soniat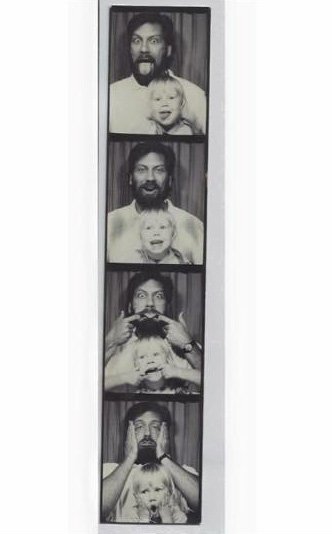 Let me tell you a secret about a father's love.
A secret that my daddy said was just between us.
He said daddies don't just love their children every now and then.
It's a love without end, amen.
-George Straight
Father's Day is this weekend and we want to start our "dad appreciation" early this year and spread around a little love. We asked our staff to share their thoughts and memories about the fathers that have made an impact in their lives. This post is dedicated to every dad out there making their kids feel like they can do anything, to the ones with the corny jokes, the ones who "father" the whole neighborhood, and the ones that never let us down. Thank you!
Mindy King - TGW Dallas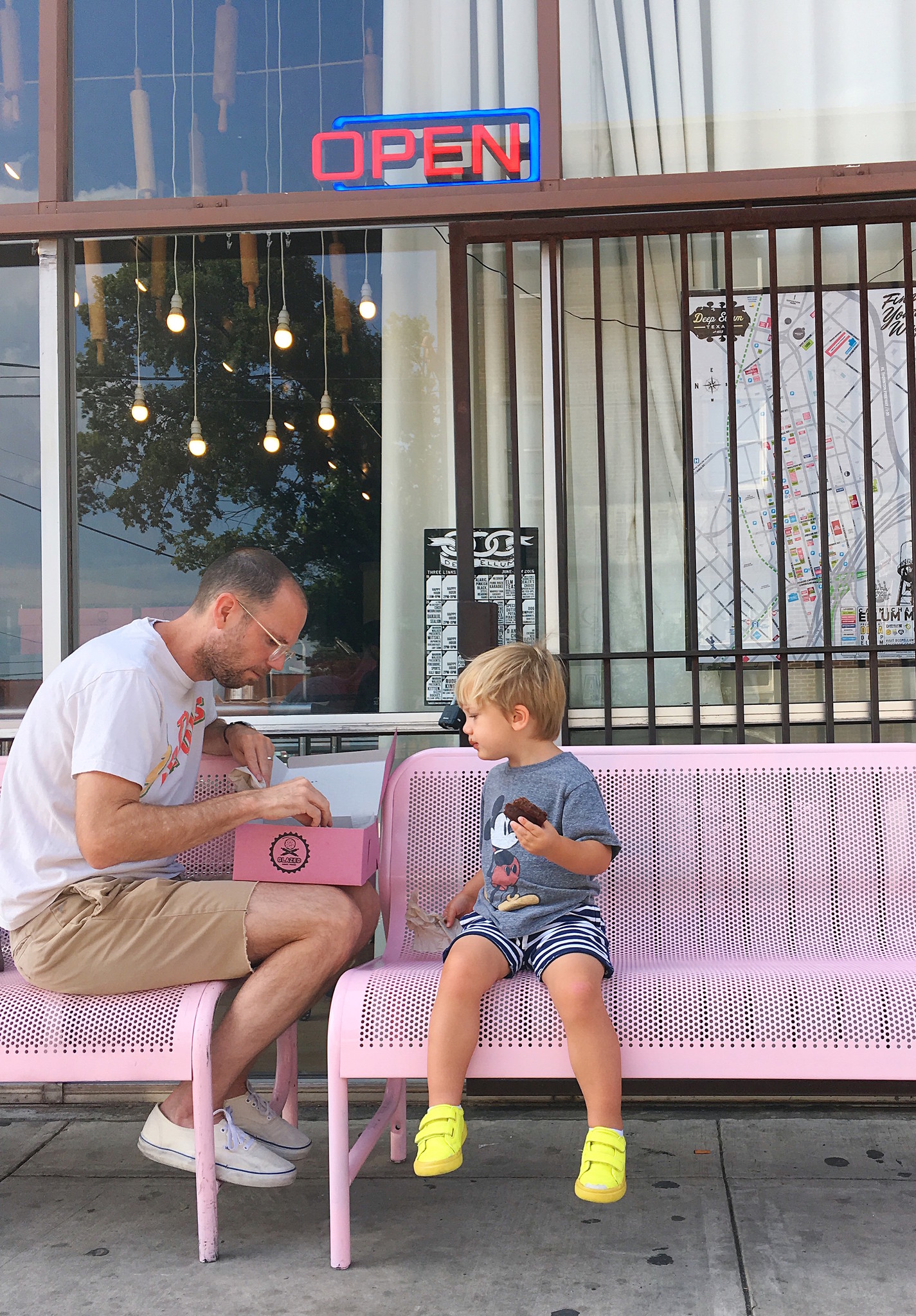 My husband, Christopher is a dad worth celebrating! Let's just say he isn't the kind of guy who needs to be asked to unload the dishwasher or help fold the laundry. He doesn't seem to have chore-blindness which I'm told some moms struggle with in their families. He is more than an equal partner, in the giant job of parenting our pre-schooler, Jonah. He is the best person in our family to make Jonah laugh until he can't breath and also the best at fixing anything that might be broken. We have a saying in our family which comes from the time period that Jonah was just learning to speak. "Daddy fick it." (fick=fix). He is the go-to guy to talk about robots, characters from both Star Wars and Transformers, and the person single-handedly getting us all excited about Texas Rangers baseball. Jonah and I are very lucky to have him, he is the best one for us!
Ashton Fortune - TGW Austin
When people ask me about myself, one of the things I always say is that I'm an army brat. That's because I'm so so proud to be my Daddy's daughter. When he was gone for drills or over seas, my sisters and I would countdown the days until he got back! You would think he's this big intimidating guy, but he's actually a big teddy bear. That's why I love this picture - he's got his signature military haircut and a stern look in his face, but the reality is he took a day off to carry little me around the zoo. My sisters and I are very lucky to have this amazing man in our lives. He taught us to be brave, he taught us to be strong, and he taught us to love as hard as we fight.
Savanna Wyse - TGW Dallas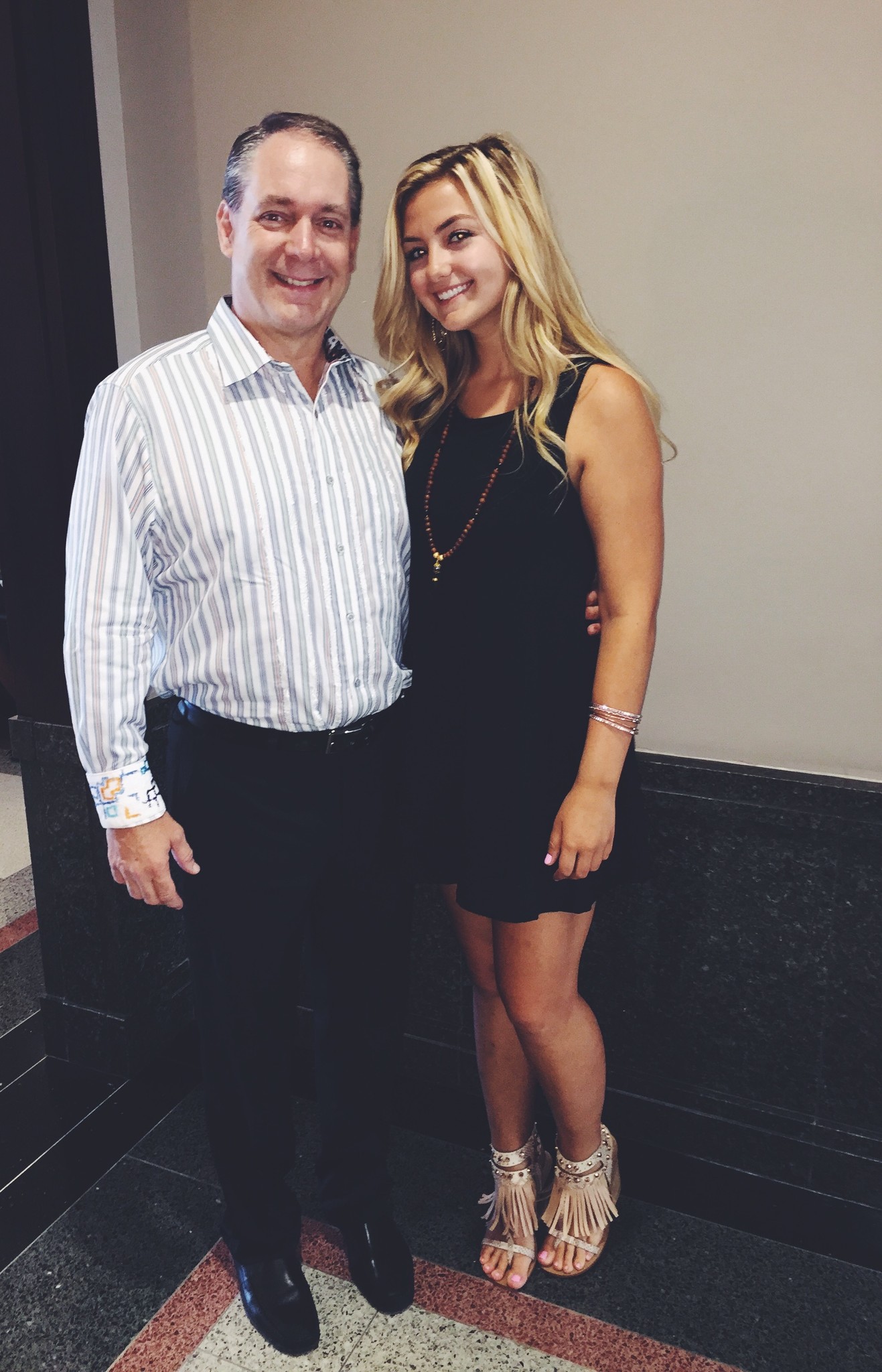 My dad is special to me because he is actually my adoptive father and his love of animals and willingness to help rescue senior animals with my mom is inspiring, his patience to take care of them, and his love for not only me and my siblings but my families passion of rescue is what I love the most about him. Anyone that needs a home, he is there with open arms ready for a hug and a kiss! The picture is the day he adopted me.
Caroline de Lone - TGW Austin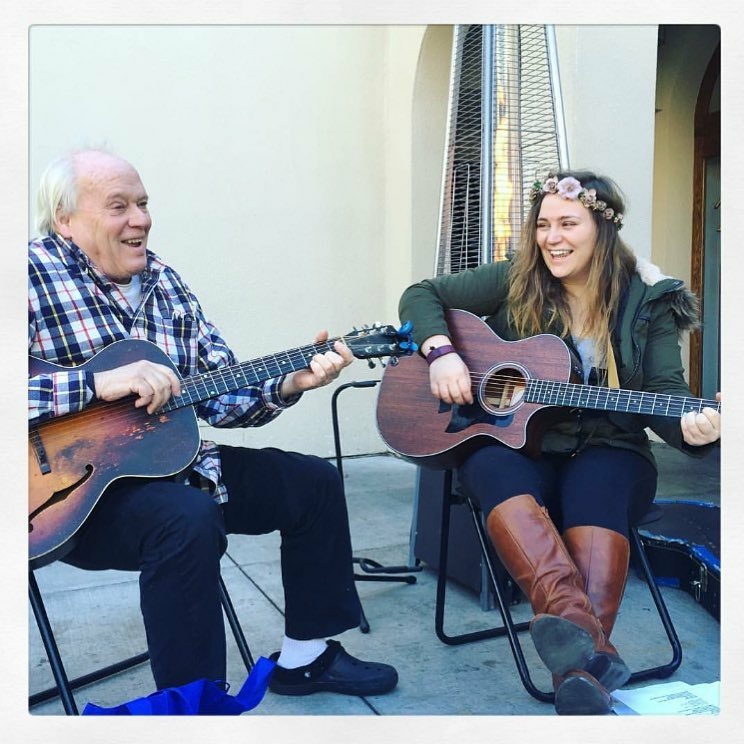 My dad is the biggest inspiration in my life. I have a very disabled younger brother, and with everything my parents go through running our non profit & dealing with my brothers group home and medical issues, he's supported me throughout my music career. From getting me up on stage at a young age to sing, to producing my first album and helping shape the musician I am today. My mum always says she used to go past my bed at night while I was sleeping and whisper "Doctor" in my ear. But instead here I am following in my dads footsteps through music, which I believe can heal anything. So thanks mum, it worked ;) Throughout the years he's been setting up gigs for me and introducing me to many incredibly talented musicians that have helped me get to where I am today. He's my best friend in the whole world and I go to him for anything and everything. Without the support from both of my parents to follow my dreams, life would be so different and I thank them everyday for maintaining such a positive bright light in my life. Thank you dad for being such an inspiration to both Richie and I. I speak for both of us when I say no song can express our gratitude for you.
Sophie Lawson - TGW Headquarters
Growing up, my Daddy always promised me that he would never drop me. The days of playing "air plane" on his feet, turned into standing on his shoulders, learning how to climb the trees in our backyard, and so on. As I have gotten older, falling looks a lot different and scarier than it used to. But still, he has never broken his promise to me. I am thankful, all the time, that his word is as golden as his heart. I couldn't ask for anyone better!
Lindsey Munchrath - TGW Dallas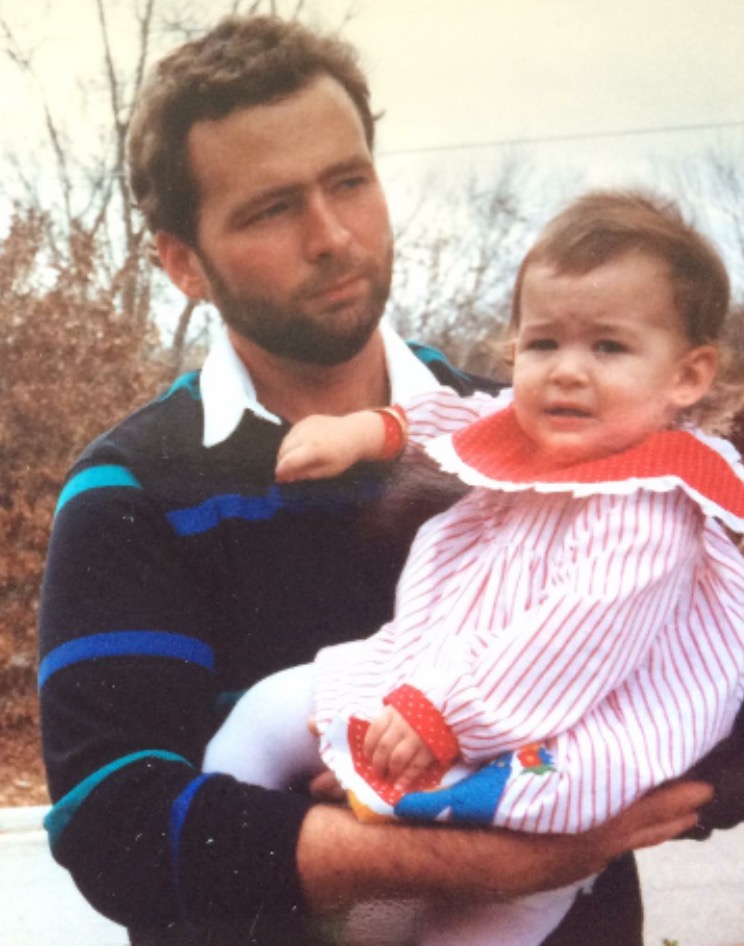 My dad is such an inspiration to me. His work ethic, and spunky personality are what make him truly unique. He has believed in me, stood by me and supported all of the crazy things I've done in life, most of the time happy to partake in the madness. He is a kind soul, that has never met a stranger. I have not only inherited silliness from my dad, but also a passion for people. This past year my father became a grandpa (or POP) and it has been one of my favorite things to watch unfold. Seeing my dad with my son fills my heart with joy, I am very blessed and thankful to see such a beautiful sight. My favorite time spent together has remained the same over the years.. it is just to sit, talk and tell stories. They are sometimes funny and made up, but also can be serious life lessons. Either way I hold these stories and my dad very close to my heart always and forever.
Johnny Seale - TGW Headquarters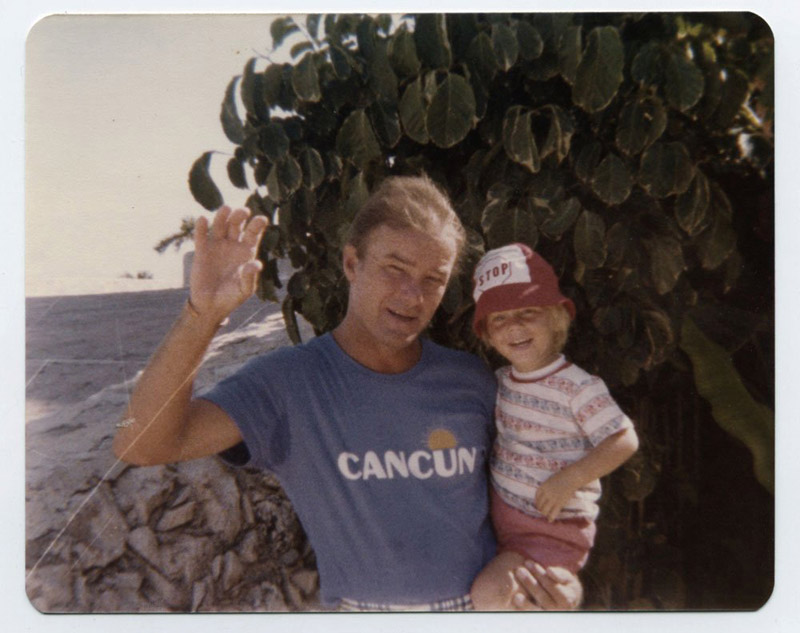 Eugene Beck Seale, my Dad
My dad taught me how to utterly fall in love with things that I've carried with me my whole life. When I was a little baby, he'd take me to go hang out with his Saturday lunch buddies at S&D Oyster Co., and he and his friends would tell jokes, drink beers and feed me oysters. When I was a little boy, he coached my baseball team, he took me to beaches to play and swim, and went bike riding around Bachman Lake with me, and eat a fried chicken drumstick afterwards. When I was a teen, he became a heroic single parent after Mom died; he kept me safe, happy, and took me traveling to see different parts of the country together. He set me free to go to college, but always kept me close enough so we'd always be friends and up-to-date with each other. As a grown man, he'd offer me great advice without being demanding, and find ways for us to spend time together. Dad continues to be my hero and is an icon of being a father for me.
Molly McBride - TGW Headquarters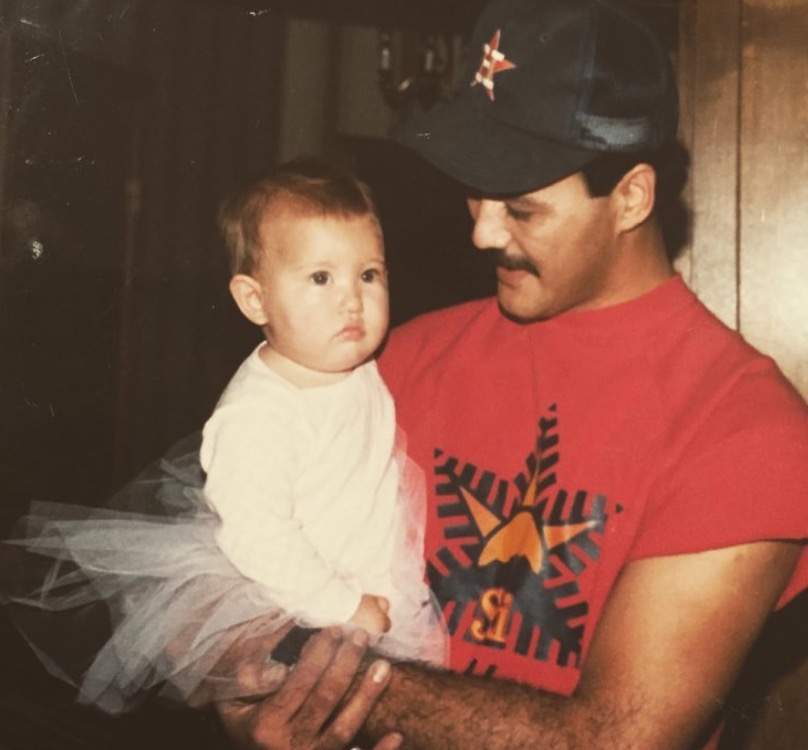 The best thing about my dad is his giant personality. He doesn't take himself too seriously, he's a big goof and he squints his eyes like me when he smiles and chuckles. He toted me around like this for WAY too long!
Julia Soniat - TGW Austin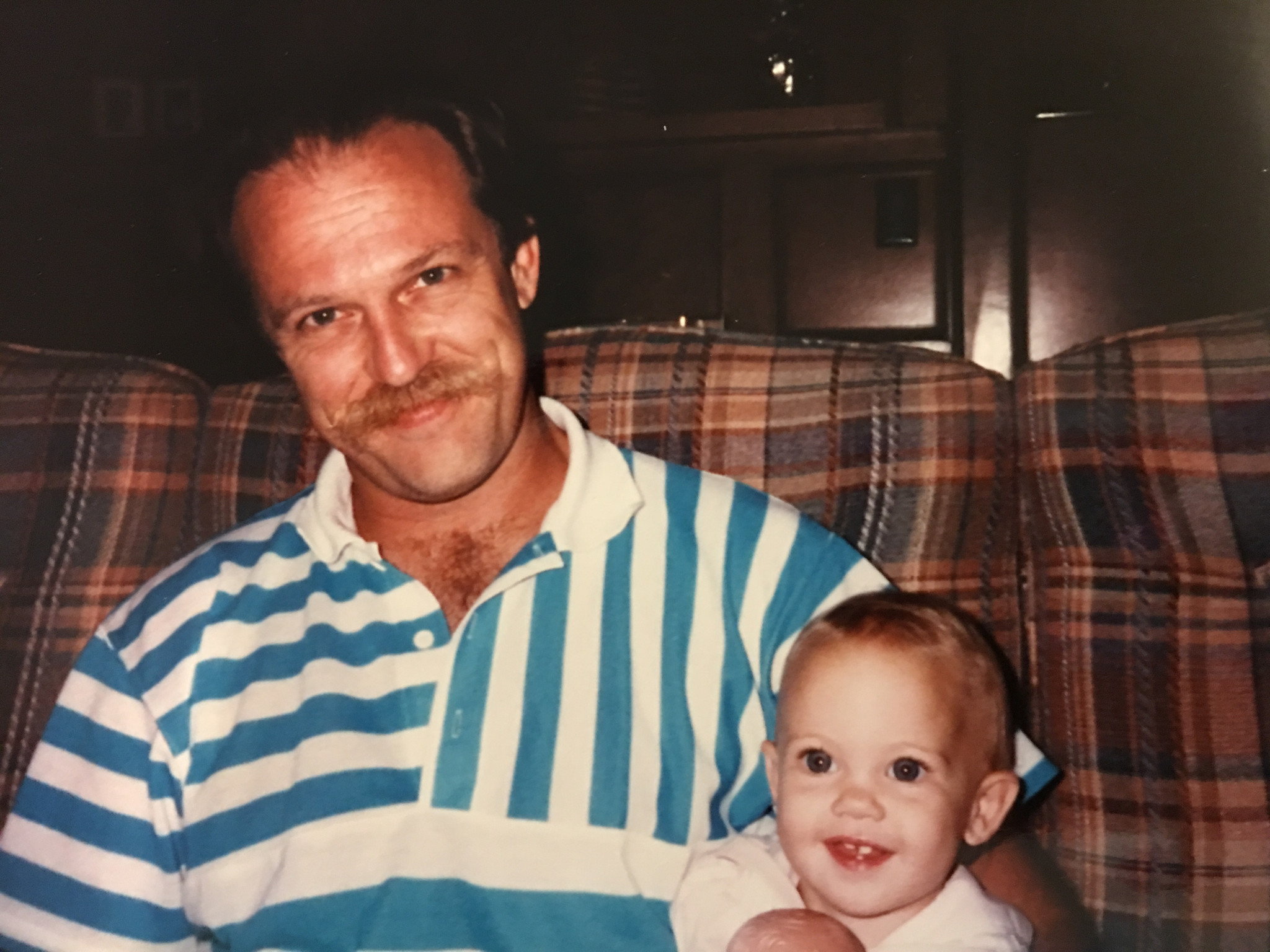 I'm going to start out by saying I am a major dad's gal. I could probably write a novel about all of the things that I love about this man, but I am going to try to fit in a paragraph! LOL My dad is one of the best people I know. He has taught me so much about life. My favorite lesson being how to stay young forever. It is pretty simple. Always be smiling, have an open heart, keep the silliness up, be kind, be adventurous, and drink the margaritas. Thank you dad for that lesson and thank you for always having an afternoon happy hour! My dad has always been there for my brothers and I. Even as we have grown into adults he is there making sure we have full and happy lives. I cannot think of anything that he wouldn't do for any of us to make sure that we are safe and fulfilled. I am so thankful that I have gotten to grow up feeling that my dad loves me unconditionally.
Happy Father's Day!