The Gypsy Wagon is celebrating it's 10th anniversary with a huge SWAP & PARTY (a fresh take on our classic Swap & Flea) and we want you to come celebrate with us!
We are grateful beyond words to still be chasing this dream! We started this journey in a little house on Bonita (in Dallas) back in 2007. 10 YEARS AGO! My oh my how things have changed & grown. This week we are opening our 4th location in the amazing Heights Mercantile in Houston.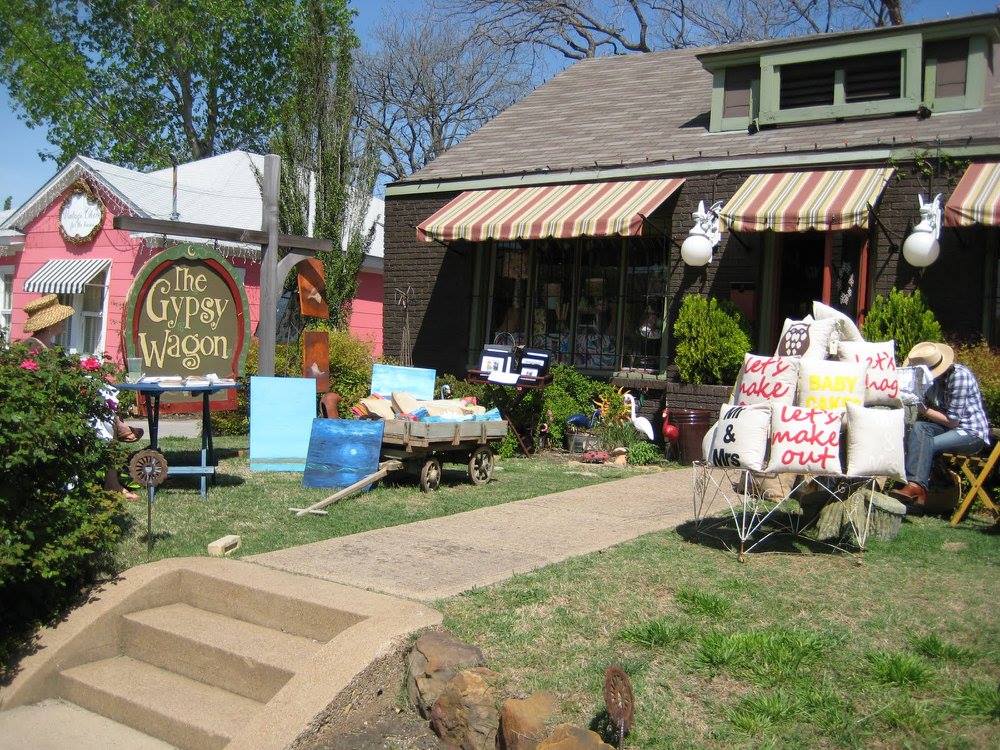 (Bonita back in 2007)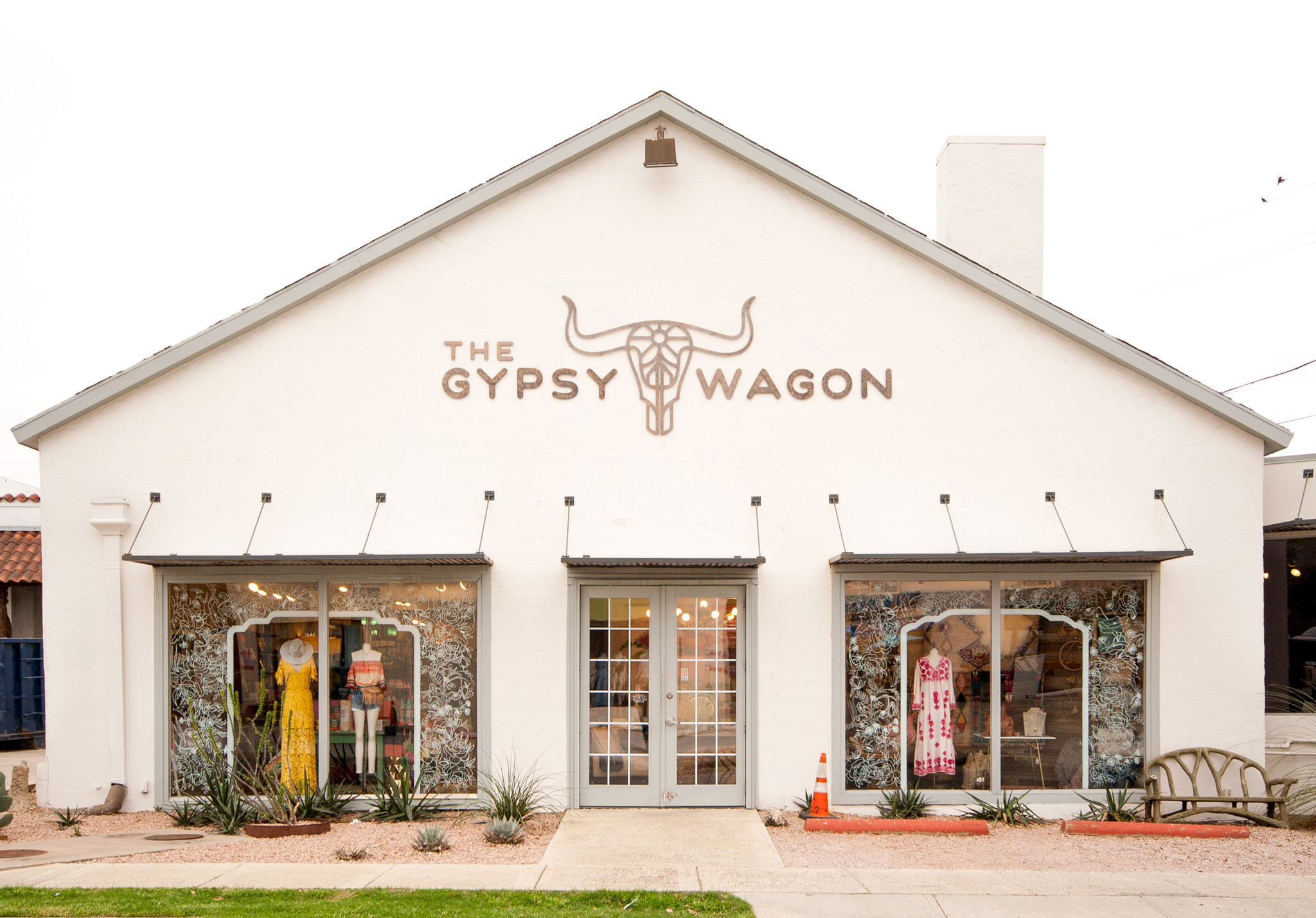 (Henderson Ave present day)
Since turning 10 is pretty major, we are throwing a massive party this Sunday from 10-4 at The Wagon in Dallas (Henderson Ave)! As if our bi-annual Swap & Flea wasn't celebration enough, we have turned it into a SWAP & PARTY and invited all our best pals---AND THAT INCLUDES YOU!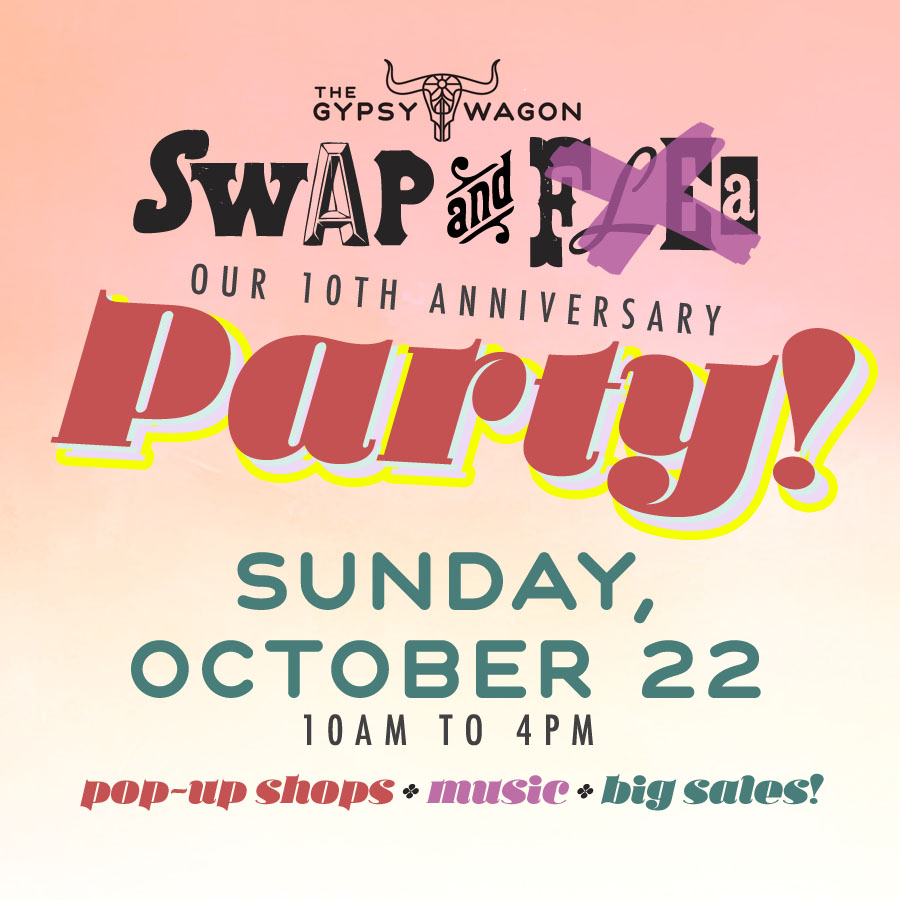 This is a not-to-miss event. We'll have crazy-good mark downs on Wagon goods PLUS amazing pop-up shops with our pals Richard Schmidt Jewelry Design, Farrah B. Jewelry, All The Wire, Daisy Natives, Amazing Vintage Boots, Blaine Bowen Lifestyle and MM Vintage. You may want to start making room in your closets now! To keep the energy high we will have Mom's Buns Bakery & The Tamale Company on hand. Photo-Wagon will be parked out front helping you commemorate the occasion. If that's not enough, BIG J. ALL DAY will be in the lot spinning tunes!
Call your fam and your besties to make your plans now. Rumor has it that the EARLY bird gets the worm. Surprises will be in store for those lined up first for the sale.
We are also hosting a Swap Preview Sale this coming Thursday & Friday from 10-5 at our warehouse location (4409 Belmont--just minutes away from Henderson Ave). We are bursting at the seams with retired displays, incredible vintage furniture, final sale apparel at deep discounts, and the best selection of home and gift goods at amazing prices! Join us at our warehouse (not the store) to be the first to get your hands on the best selection of goodies! See you there!