I caught up with Adriana from The Gold Atlas this week to talk all things style and Austin. This girl is truly a girl to watch around the ATX. I was lucky enough to have her take me around the city to all her must hit places while she decked herself out in Gypsy Wagon best.
Adriana, The Gold Atlas, or Ana as her friends know her, is a pure bundle of contagious good vibes, which translates into her impeccable style choices. You immediately feel like her best friend as she meets you and quizzes you on your life story in the most genuine fashion. Ana has lived in Austin a little over a decade and is constantly on the cusp of the newest and best happenings around town. There isn't a boutique, trend, happy hour, or creative gathering this gal doesn't know about....Which is why she generates some serious buzz, and why I was dying to work with her! Her style is ever changing. She can go from girly girl, to edgey-city-chic, to bohemian festival babe all in one week.
Adriana: What I love about Austin-->I love that Austin has such a mix of style. I have been here almost 10 years and The Gypsy Wagon is such a perfect mix of it all. Our generation is moving toward a lot more independent designers and wanting to know who and how their clothes are made. I love celebrating local artists, shops, designers and brands! There is so much to be said about a city where hundreds of people are moving to each day, it is FULL of style. There isn't just one, and that's the beauty of it. There are so many new restaurants and coffee shops that it's hard to keep up! But it makes it still feel new and exciting even after being here for a while.
Below are a few Gold Atlas approved hot spots.
1111 Chicon Street
Adriana: I love the vibes at this hip little neighborhood coffee shop! The east side is where its at, but this place hasn't hit the tourists yet, so it just feels right. It's full of plants and lots of natural light. There is always a place to sit but its never empty. They have a little side room that is quieter if you need to work and the main room is nice and cozy, more chatty. I love going in for a quick ice vanilla latte or one of their rotating roasters for drip coffee! They just opened up an outdoor patio area with some great picnic tables and lights. OH and they now serve beer and wine and are open 7-10pm!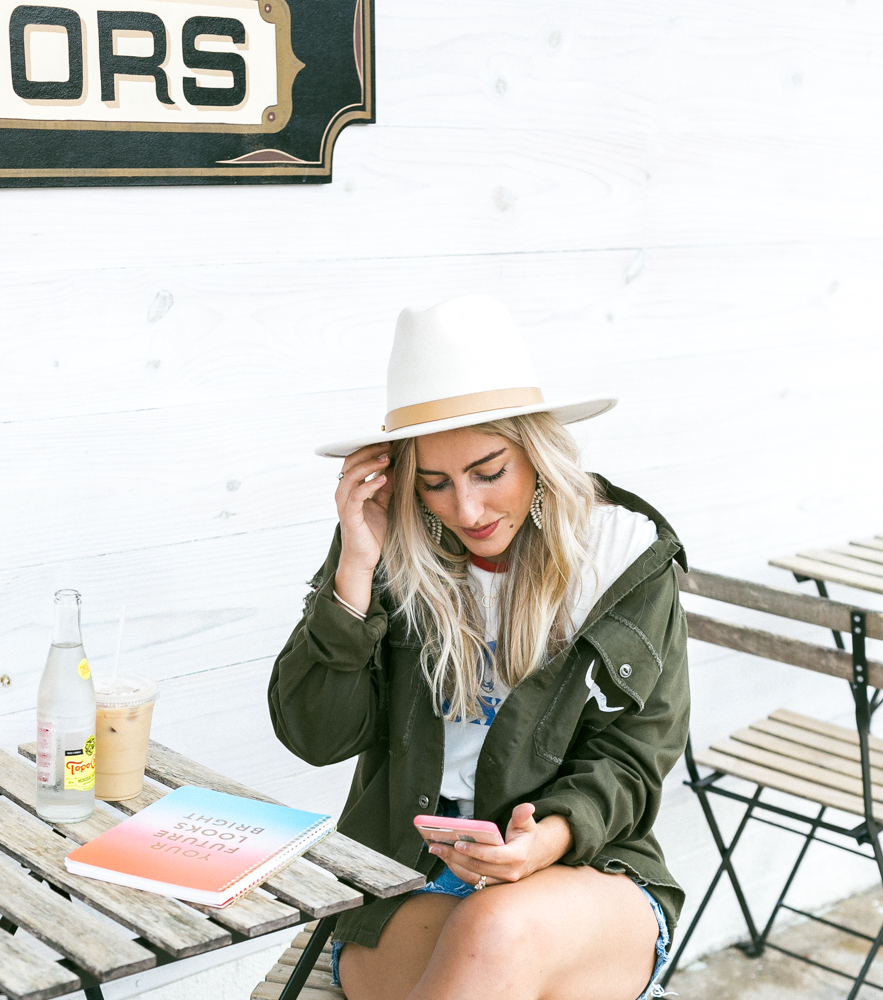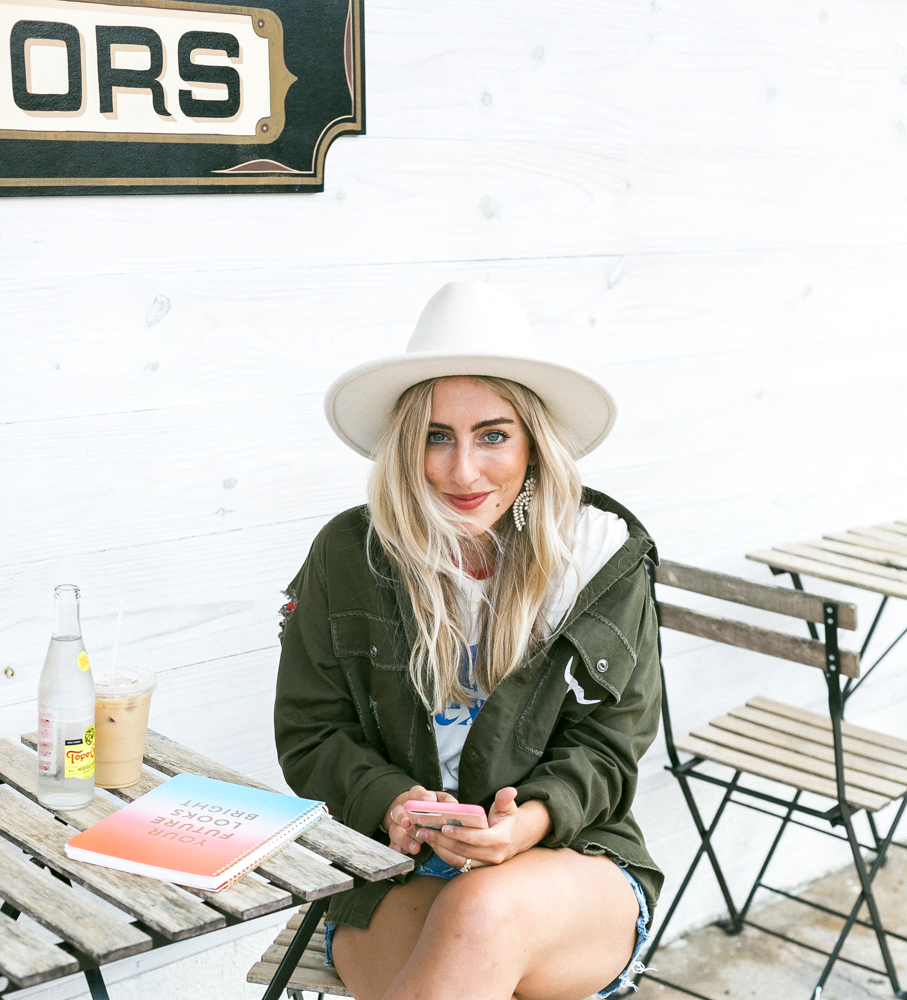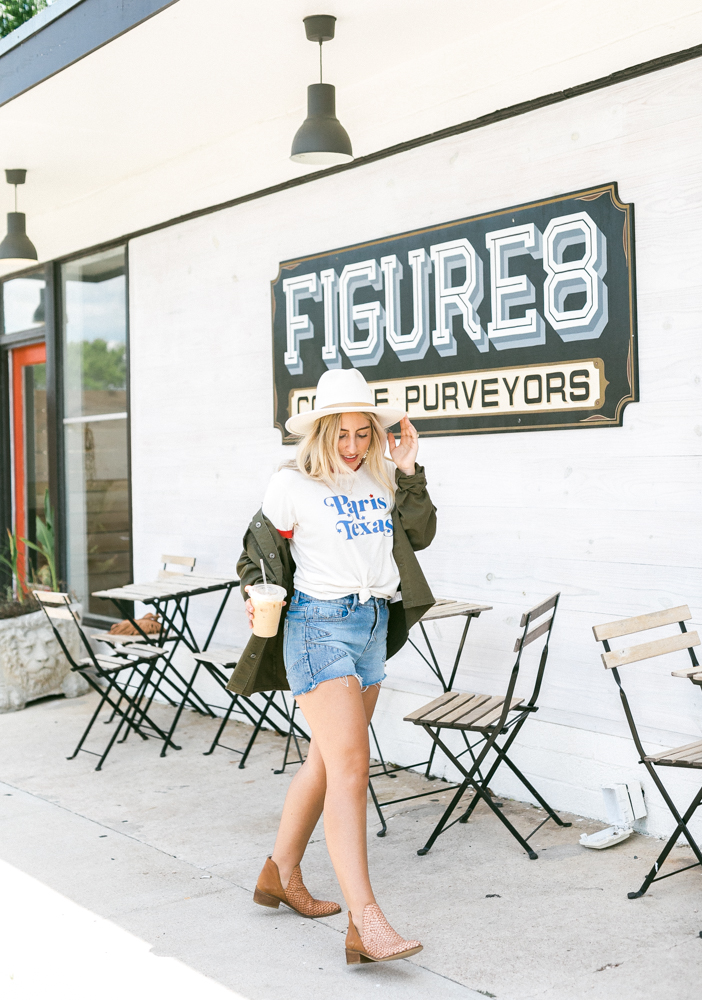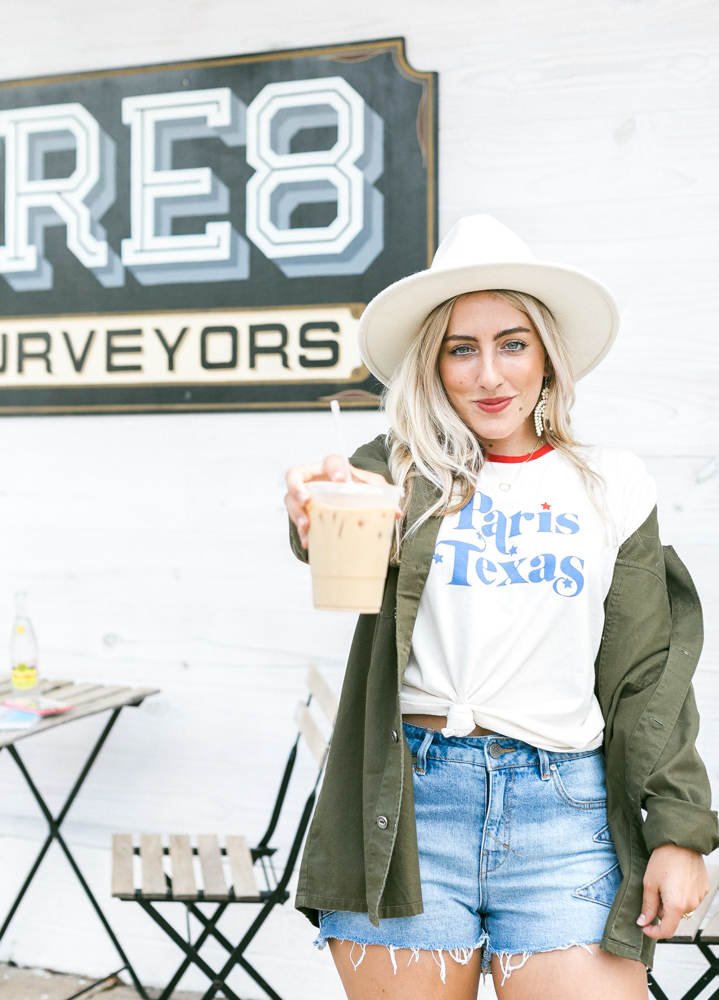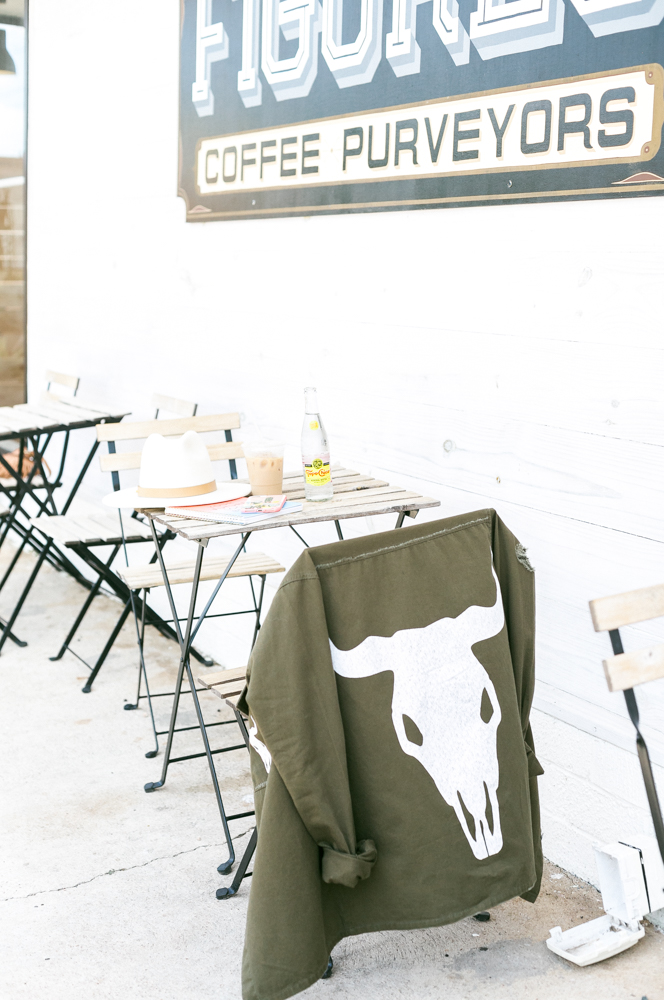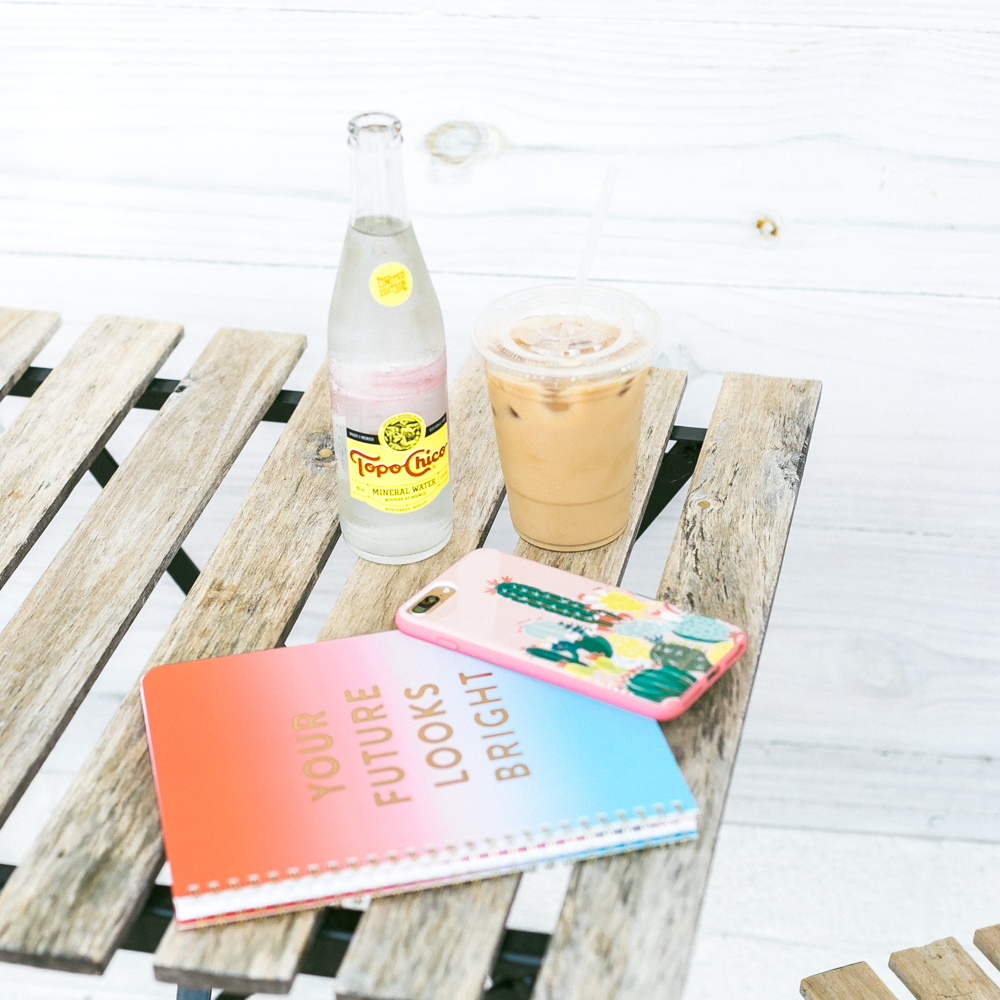 1902 E 6th St
Adriana: This place is newer and I like that it is sort of an "all-in-one" ​stop. It's a cozy brewery that has both beer and wine plus tacos and espresso. I actually love hanging out with friends on their outdoor patio because it's huge and you can invite a bunch of people without feeling like you'll run out of chairs. They are across from a bunch of my favorite spots on the east side, such as Whisler's and Yellow Jacket. It's a great hang out spot for larger groups of friends or a cozy date meetup.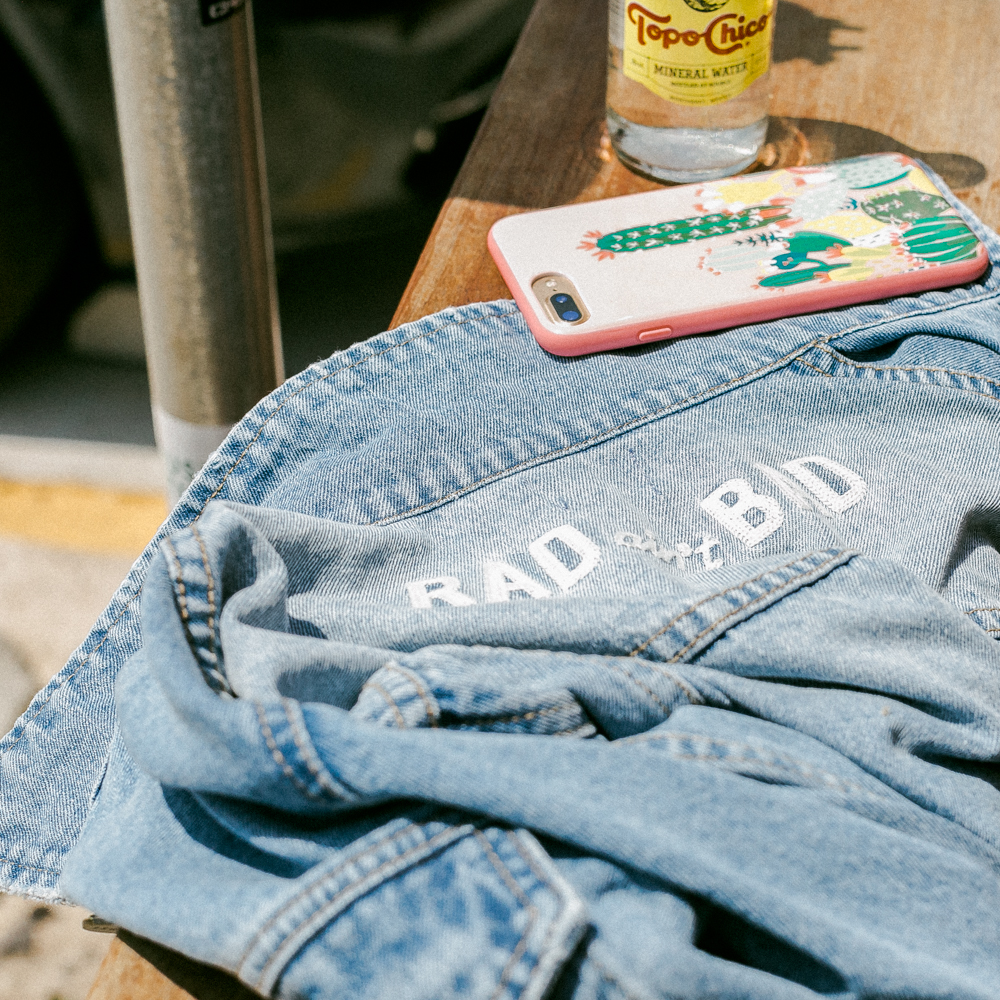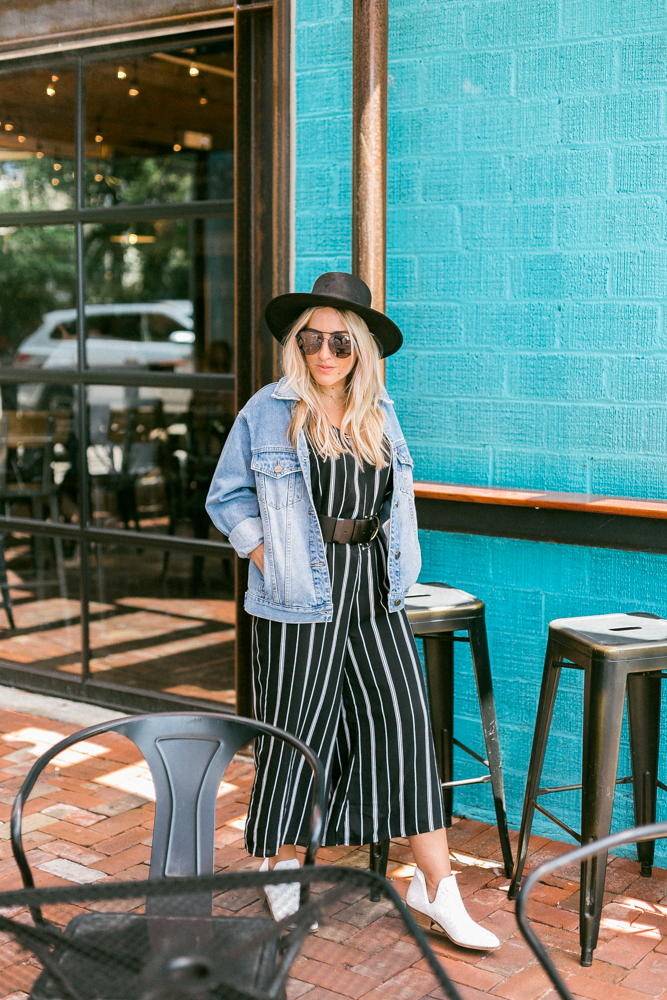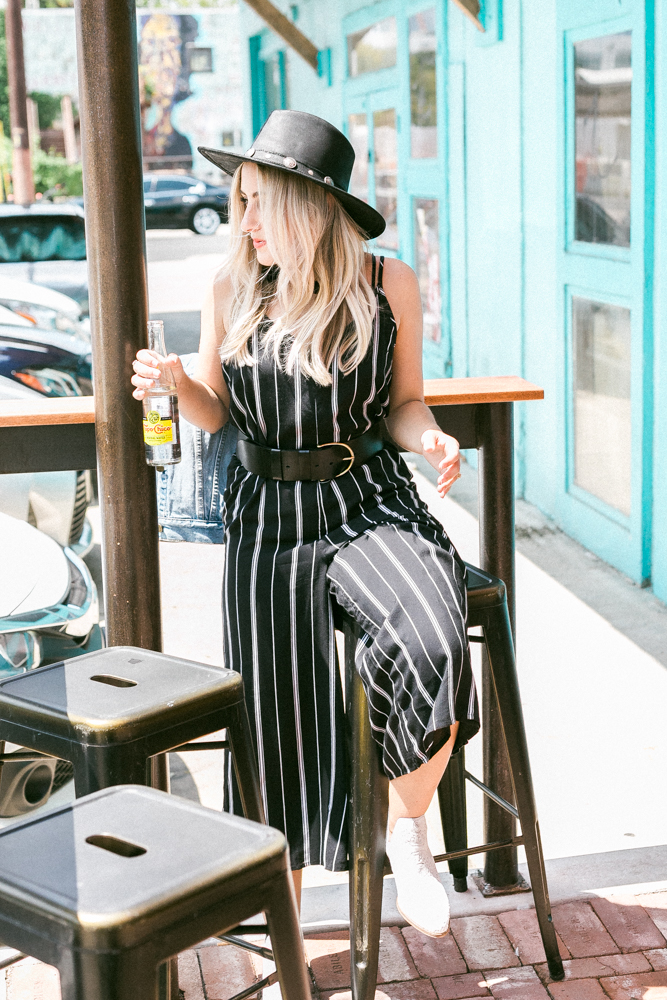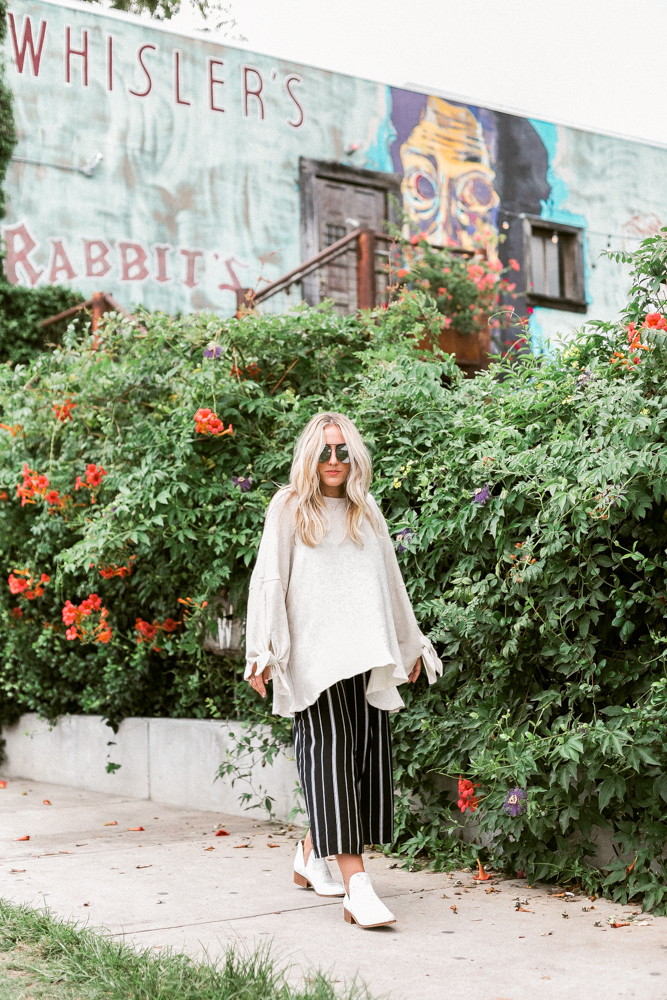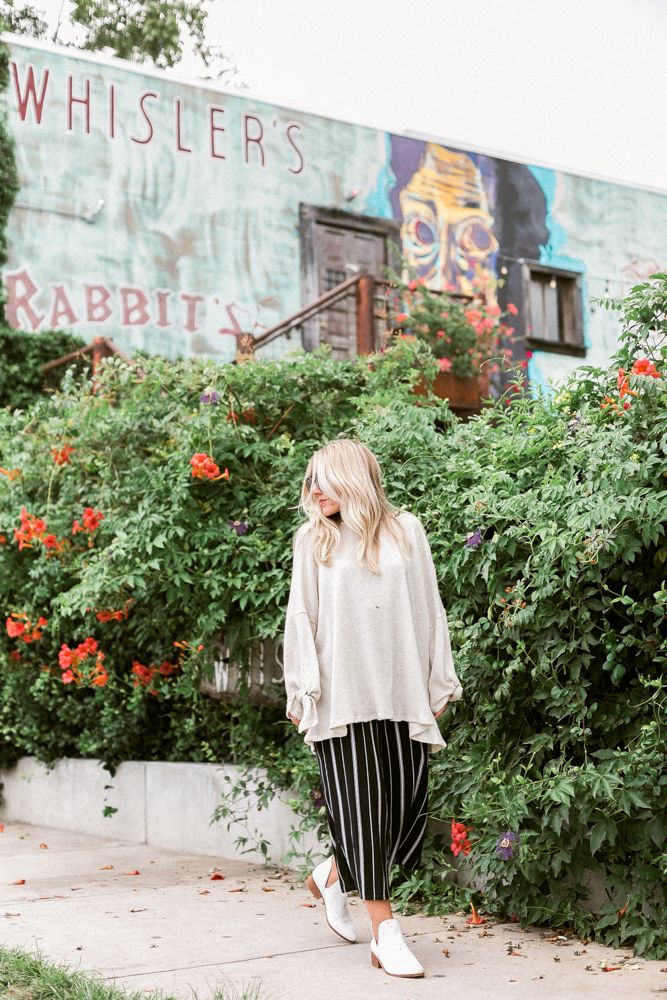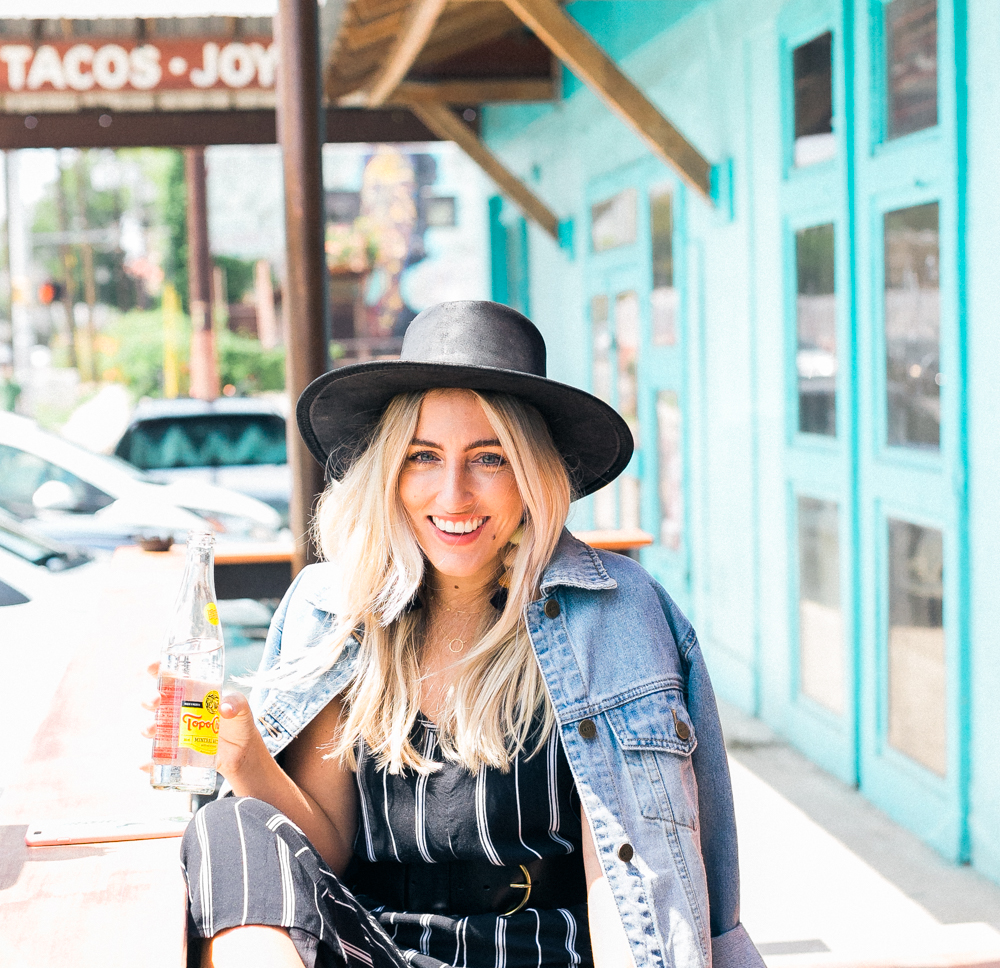 1722 S Congress Ave
Adriana: I LOVE this restaurant! Everything is so delicious and it has the most beautiful interior. I'm a sucker for a great patio (can you tell?) so I love having a date night or GNO here! Their artichoke appetizer and wine selections are divine! It's a fun spot on South Congress and definitely a place to get dressed up or wear a cute flowy dress like the one I styled.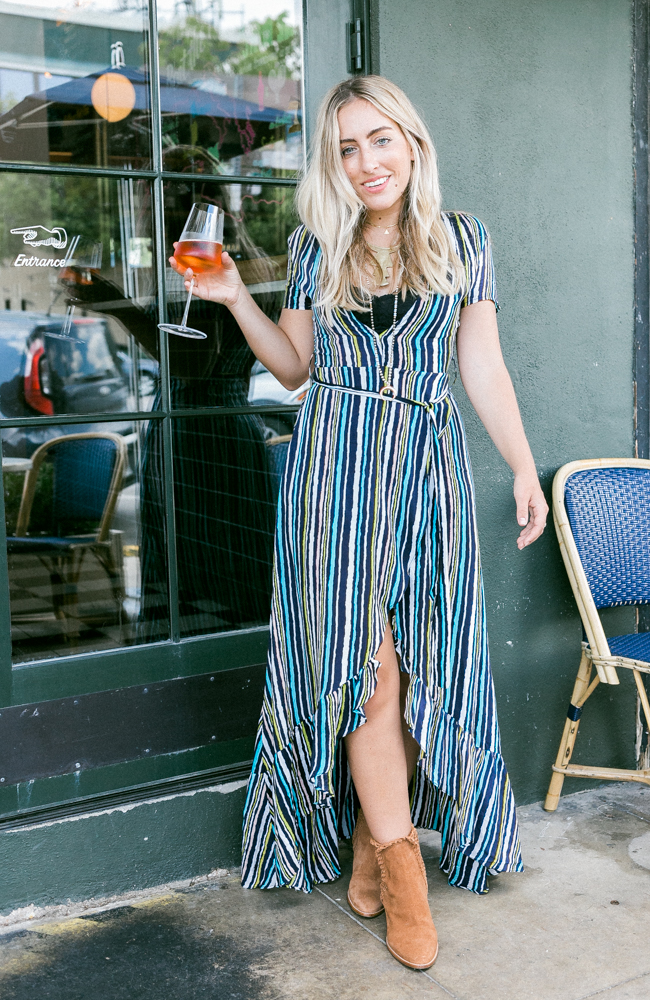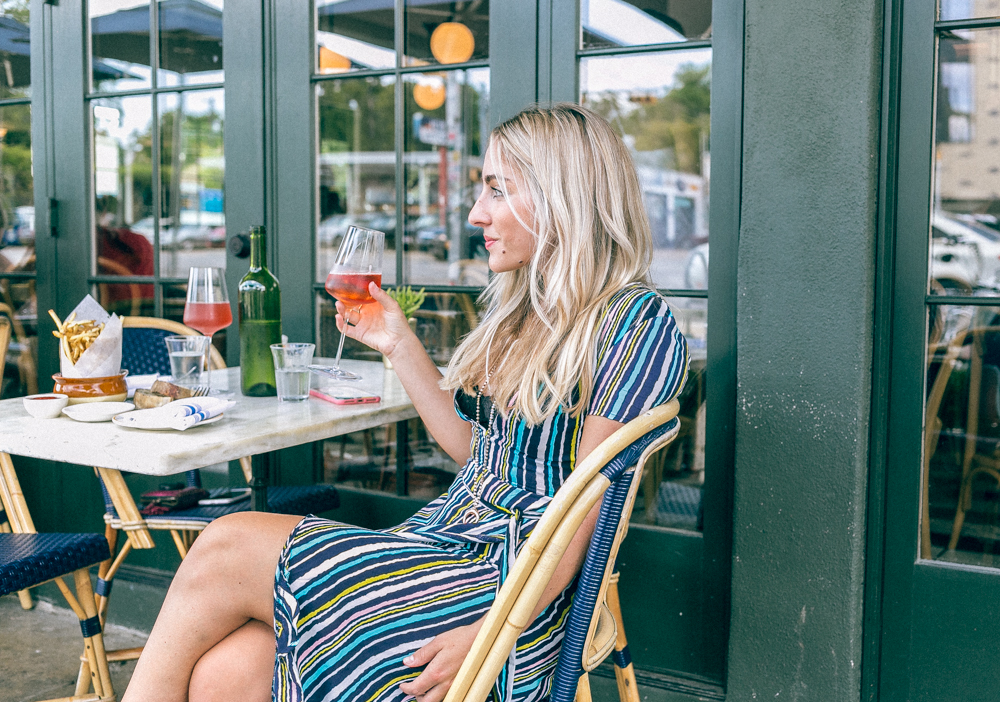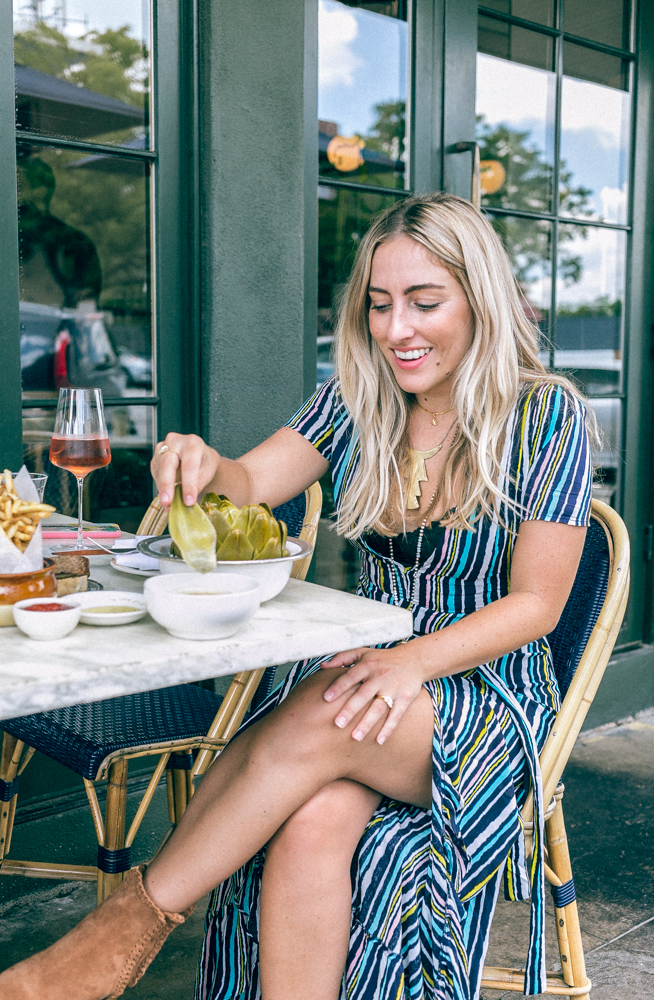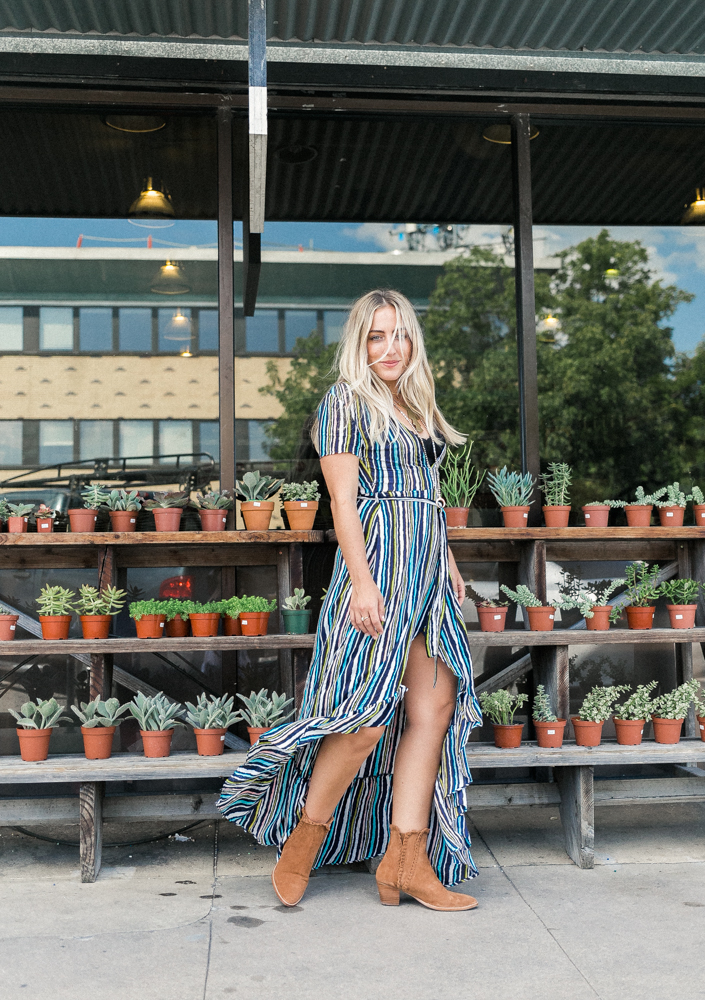 Adriana: I styled these outfits head to toe from the Gypsy Wagon! It was so hard to narrow it down because I could literally wear everything in the entire shop. There is a mix of Texas vibes, LA casual, and boho flare. They have amazing denim pieces, eclectic dresses, and great brands. I chose one casual outfit, one day-to-night and one dress-meets-festival look. Each outfit could be paired with a jacket or sweater to transition to fall.
My Top 3 Style Tips:

1. Wear what YOU love. There is only ONE you and your style does not have to be like everyone else.
2. Flattering Pieces - Everyone is different, so over the years I have found out what flatters my body type. Sometimes I go against it and just wear what I want (rock it with confidence) but most of the time I know what works for me and I always feel better when I'm wearing a top or dress that flatters my body type.
3. Balance - I tend to do a lot of long sleeve with shorts or a tank with pants or a dress with booties. I try to create a balance so that my style stays flowy with some edge. I like how a feminine dress pairs with edgy booties. I also love cut-offs with a slouchy sweater and booties.
Find The Gold Atlas on Instagram to follow along with her everyday happenings.
Shop our latest styles online now or any of our TGW locations.